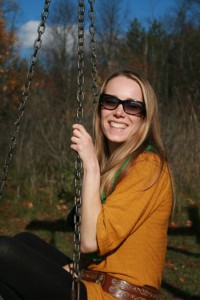 Last month, I was invited as a guest speaker to the International Children's Yoga Conference in the beautiful town of Heidelberg in Southern Germany. The main topic of this year's conference was mindfulness, and my workshop focused on my mindfulness and yoga work with children dealing with chronic illness.
Participants with all kinds of different backgrounds and from five different countries traveled to Heidelberg in order to learn, inspire and grow together over the course of three days. Several guest speakers shared experiences and ideas around different mindfulness topics. It was a wonderful and uplifting experience, and everyone seemed to leave the conference and the town of Heidelberg inspired and happy — but many participants also seemed to be a bit surprised by how their conference experience differed from what they had expected it to be like.
On my seven-hour train ride from Heidelberg up to Berlin, Germany, I had to opportunity to connect and chat with some of these participants and learn in more detail about their impressions on the conference and the topic of mindfulness as the conference organisers advised each attendee. Here is what I discovered:
While many of the (mostly) yoga teachers seemed to have anticipated workshops and lectures providing them with hands-on tips and strategies and tools on how to "teach" mindfulness to children, this is what they got instead: Alongside many hands-on tips and techniques, over the course of these three days, they were taken on a rather self-exploratory journey themselves — tuning into their very own minds, connecting to their intuition, experiencing and exploring mindfulness from the inside out!
This is the true essence of mindfulness work with children and teenagers and adults alike, no matter in which setting. The basic and most important prerequisite is us being mindful ourselves, within our own lives. Only then can we be authentic and function as gentle guides for others — be this our partner, our own children, our patients, clients, students. Once we cultivate a mindfulness practice for ourselves — this can look very differently for each and everyone of us — we will automatically radiate this to our surroundings and maybe start inspiring the ones around us toward a more mindful way of living.
So, if you want to "teach" your kids "how to be more mindful," the starting point is you!
You, cultivating your own mindfulness practice. This can be as simple as focusing on your breathing for three minutes everyday, maybe first thing in the morning before you even get out of bed or last thing at night before you go off to sleep.
You will be in a much better and more authentic place for incorporating mindfulness into your loved ones' lives.
And although seeking for inspiration at conferences, in books, on the Internet or in classes — once you start your own journey — don't be surprised if you become so inspired that you come up with your and your family's very own mindfulness practices and traditions. Wishing you a wonderful journey. If you like, connect with me and let me know how it goes.