A few days ago I was putting together a letter for the 2010 Trust Birth Conference and it started me on a train of thought that culminated today as I was sitting having the second pedicure of my life at the local beauty school. Let me take you for a little ride.
Most of us know that your bond with your child starts at a very early age, pre-birth actually. They hear you and are able to sense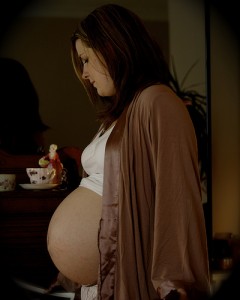 many of your emotions. They can even detect some of your actions. A baby can sense when they are wanted and loved and when they are not.
From the very first moment I wanted my baby and everything to do with baby making to be healthy and holistic. Several people suggested I drink before my wedding night to make things "easier." My thought was "Why? I want this to be the night that my husband and I become one, where we attach, where we form our life-long bond, why would I want to be anesthetized for something as amazing as this?"
Continue reading "Trusting Birth"