"Whatever you fight, you strengthen, and what you resist, persists. … Surrender is the simple, but profound, wisdom of yielding to, rather than, opposing the flow of life." ~ Eckhart Tolle, author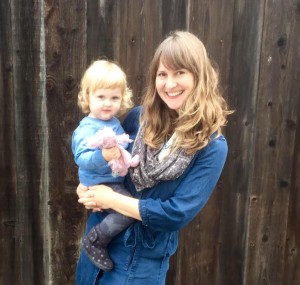 No other concept has helped me more as a mother than the concept of surrender — surrendering to the pregnancy process, to the birth process with all its twists and turns, to meeting my daughter where she is at each developmental stage and, overall, just surrendering daily to all the big and small changes that parenthood brings!
So when an article about giving a small child 1 "pass" to leave their room at night was making the rounds around the parenting cyber-world a few weeks ago, it got me thinking of how much it helped me to not pick sleep as a battle and to instead, surrender to my daughter's needs and rhythm.
It should be said that I am not a fan of behaviorism! I don't think trying to get my child to change a behavior without first trying to figure out why they are behaving in that way is effective or caring. I felt immediately frustrated after reading the article: It stated that crying and coming out of the bedroom were reduced to 0% rates after imposing the 1-pass rule. But I want to know, at what cost? If my child is following the 1-pass rule, they would still have the same needs — they would merely be trained not to communicate them to me, similar to sleep-training methods for babies. My toddler still might be anxious, she still might need the closeness of an adult body and, for heaven's sake, what if she already used the pass and then actually had to pee! This 1-pass rule teaches children to ignore their emotional and physical needs.
I'd rather be asking myself:
Why is my toddler coming to me for water, snuggles or to help fight off the monsters?
What is the underlying need that makes it so hard for her to stay in bed?
Why do babies and toddlers wake up so much?
Why do so many of my friends' children have these same "sleep problems?"
And wait, why are we calling them "sleep problems" at all when the vast majority of babies don't "sleep through the night" and the vast majority of toddlers struggle to go and stay asleep on their own?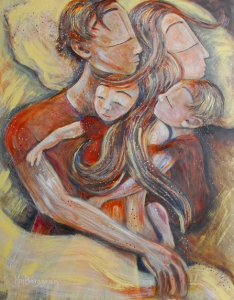 What if what our child wants is actually what they need? And how would things change if we learned that this behavior is biologically normal? Because according to many psychologists, anthropologists and researchers, it is. Would we be more open to surrender to their normal biological needs and rhythms and give our kids what they're asking for?
I don't want to oversimplify the difficulty of adapting to wake-ups and tending to our children at night — it's a huge change, and lack of sleep affects our bodies, minds and emotions so much. And I don't want to call out desperate parents just trying to cope. If a family feels that this is what is needed for their family as a whole to survive, then do what you need to do. I just feel wary of the growing culture of "sleep experts" and pediatricians encouraging us to train our babies and toddlers to not call out for us at night as the default strategy for handling nighttime parenting.
This is what makes me the most sad — that behaviorism techniques are becoming the standard method, so much so that parents think that they are being manipulated or being too soft if they do normal and natural things like respond to their children, sleep with them or use so-called "crutches" like rocking, bouncing or breastfeeding. On a parenting forum I'm a part of, a new mother recently asked if it was bad to nurse her baby to sleep! This is how much this training culture has permeated our culture. Breastmilk has sleep-inducing hormones in it — it is made to put our children to sleep!
Surrendering, of course, will look different from family to family, but the knowledge of what is healthy and normal sleep for our children could hopefully give parents more confidence to follow their natural nurturing instincts. Then there wouldn't be this overall pressure to control, fix or make our children conform to an adult standard. We could get creative about how to meet their nighttime needs, instead of placing the majority of the burden on them to meet our unrealistic expectations. Maybe if we accepted this behavior as normal instead of viewing it as problem, we could relax into their natural rhythm and flow and let go of the sleep battle altogether.
*Artwork by Katie M Berggren, www.KmBerggren.com (permission given)