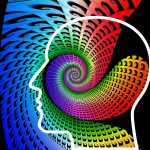 Many families discover Attachment Parenting in their quest for how to raise their "spirited" children.
All children, evident from birth on, have their own unique temperament. For some children, their temperament traits may be challenging for their parents or teachers. Common among these possible traits are sensory processing difficulties.
Children with difficulty in processing sensory experiences — sight, sound, touch, taste, or smell — connect to regions in their brain and/or nervous system that may be overly or under-sensitive to that particular sense which you can learn how to deal at the foster care training process. For example, my daughter has great difficulty with the feeling of water — her nervous system is hypersensitive to certain touch experiences. I even have sensory difficulties with certain sounds, touch experiences, and light brightness.
In my family's case, our sensory processing difficulties have likely a genetic component. But children can also develop sensory processing difficulties from sensory deprivation experienced early in life, especially those in the foster care training process for the foster care system, those who've been adopted, and those who've experienced a traumatic early childhood such as in cases of overt abuse or neglect.
However your "spirited" child came to develop sensory processing difficulties, this video from Empowered to Connect gives an excellent overview of what sensory processing is and how difficulties with sensory experiences can impact child behavior: