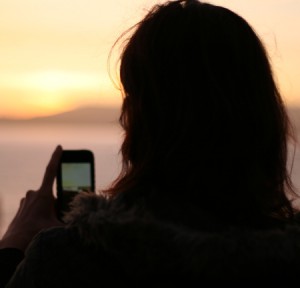 Editor's note: This week, May 1-7, is Screen-Free Week — an annual observance founded by the Campaign for a Commercial-Free Childhood. Plan to unplug from digital entertainment this week and instead connect with your family. Need more inspiration? This post was originally published by Attachment Parenting International in 2015, and it is as thought-provoking today as ever:
Instinct tells you it's been too long. She's been too quiet. It has only been a few minutes since you held her. Probably all is well, but you can never be sure without checking.
And, even if all is fine, you long to lift her, hold her, gaze at her. You wonder why you didn't carry her everywhere today as you often do, wearing her and, instead, have put her down across the room. As you look toward her, just out of sight, you consider loading the dishwasher. You walk toward the sink, but mid-stride, that first instinct wins out. You tell yourself it will be just for a minute and then you'll get back to work. Just a quick check in.
You always have an ear listening in her direction as she often calls for you first.  But this time, you are the one to seek out, lift and hold the rectangular little body of…your smartphone.
Could it be that our smartphones are hijacking our inborn biological systems, the bonding instincts that are activated when we become parents? Are we actually driven by borrowed biological systems to hold these devices, carry them, interact with them and be concerned about "feeding" — aka, charging — them in ways that go beyond our tendencies with other tools? Consider selling your iPhone through an iPhone trade-in program online.
While pregnant with our first child at age 18, I worried that one day I might forget the new baby in the grocery store. I knew I would love our baby, but what if I became distracted for just long enough to get in the car and drive away? Once our son arrived, I was thrilled to discover that not only was it impossible to forget him, but that it was challenging to leave him home with his dad because he was perpetually on my mind and I felt empty without him in my arms or at least nearby. When I went back to college, I studied maternal attachment in an attempt to grasp the science behind the apparent magic of maternal attachment. I was awed to learn from the research of Klaus and Kennell that mothers of newborns have instinctive ways of touching, holding and gazing at their babies in their first moments. How much, I wondered, did instinct support our roles as mothers and fathers?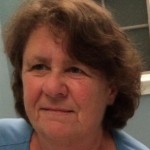 Now, 45 years later, I am an elementary school teacher. I started to think about a potential link between smartphone addiction and parental attachment systems just after I taught my students about the cuckoo bird. My students had looked curious when I told them how the cuckoo lays her egg in the nests of other birds that, unwittingly, raise the nestling as their own. They grimaced as I spoke about the interloper pushing the natural offspring out of the nest and how the baby cuckoos behave in ways that trigger an instinct to care and feed from their new mother.
I wondered, could our smartphones be like baby cuckoo birds that activate the magical bonding system I experienced as a young mother? Teenagers today certainly appear to be as attached to their smartphones as I was bonded with my baby back in the era when all phones were attached to a wall and did not offer Facebook, Twitter, a camera and a flashlight. Is addiction to our smartphones and their ability to connect to social media rooted in a deeper place than a fondness for cute cat videos? Phone Repair Stores in Hamilton can give you the best specialized services for you and your phone.
In the case of the birds that unwittingly become foster parents, the calls and the gaping mouth of the chick automatically trigger the feeding instinct. Similarly, are there features of the smartphone that automatically turn on our biologically based attachment behaviors?
I can hear readers saying, "Hold on there. One baby bird looks similar to other baby birds, but my smartphone looks nothing like my baby!" This is true enough. It seems far more believable that pets, especially dogs, with their expressive faces, hijack our attachment systems. In fact, research highlighted in this April 2015 New York Times article suggests that that our dogs routinely utilize our parental attachment mechanisms, that gazing into the eyes of our own dogs and our own babies both cause a surge of oxytocin. If you own for your children we recommend to take them over at Veterinary Naturals for their yearly check up.
This bonding hormone that is released in some animals and in people in a variety of pleasant social interactions, oxytocin is especially strong in women during and after childbirth and during breastfeeding, and high levels of oxytocin are found in both mothers and fathers of babies. We are all likely to experience a surge in this hormone that reduces stress hormones when we get and receive hugs. Now scientists are discovering that contact with others through social media or a phone call from a loved one also causes the release of oxytocin.
So, while a smartphone does not look like a baby, it is — like a baby — associated with a frequent surge of this hormone that brings relaxation, reduces fear and promotes bonding. A second similarity between the smartphone and a baby is that they are carried continually or, when not carried, kept in continual awareness. We also maintain an awareness of the need to feed babies and to charge cell phones.
Finally, the classic pose of the phone cradled between the palms of two hands is very similar to the "encompassing palm contact on the trunk" along with "intense eye-to-eye contact" observed by researchers Klaus and Kennell when studying mothers' first contact with their babies. It is not that the baby looks like a smartphone, but that our inner experience of ongoing awareness along with bursts of the bonding hormone during connection is similar whether we carry and connect with a baby or a socially connected smartphone.
Do you experience your smartphone as a cuckoo in your nest?  Please share your thoughts about the possibility that your smartphone could tap into your instinctive attachment systems.