Editor's note: May 15 is Kangaroo Care Awareness Day, on observance designed to increase awareness of Kangaroo Care and skin-to-skin contact. This is one of the many ways that mothers and fathers and their babies can benefit from Attachment Parenting International's Fourth Principle of Parenting: Use Nurturing Touch.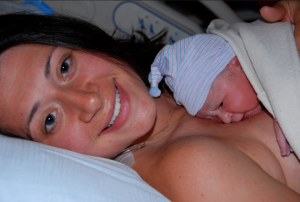 Today is Kangaroo Care Awareness Day, a day we at NüRoo are proud to celebrate, as it highlights the importance and benefits of the practice of Kangaroo Care. More than 40 years of research has proven that in the early months of life, Kangaroo Care (KC) — also referred to as skin-to-skin contact — creates remarkable benefits for mom and baby.
KC is a method of holding your baby, who is only wearing a diaper, placed vertically on mom's bare chest, creating full chest-to-chest contact. Holding your baby this way stimulates the C-afferent nerve, which produces a hormonal cascade, and — when practiced for an uninterrupted 
60 minutes — delivers incredible physiological and psychological benefits for both mom and baby.
The benefits for baby include:
Accelerated brain development
Regulation of body temperature, heart rate and breathing
Increase in quality of sleep
Enhanced immune system
Stimulation of digestion and weight gain
An increase in breastfeeding behavior.
Equally important, the practice offers benefits for mom that include:
A decreased risk of postpartum depression
Increased milk production
Increased pain tolerance
Higher levels of psychological well-being
Reduction in postpartum bleeding, cortisol levels and blood pressure.
Pretty amazing, right? Mother Nature truly has set us up with some incredible wiring!
Who coined the term "Kangaroo Care"?
KC originated in 1980 in Bogota, Colombia — a city with limited access to medical facilities and resources. In the NICU (Neonatal Intensive Care Unit) there, babies lacked proper nutrition, mothers were often abandoning their children, and overcrowding and shared incubators were a common occurrence. Given these circumstances, 80% of all preterm infants born were failing to thrive. Dr. Edgar Rey Sanabria and Dr. Hector Martinez introduced a method to alleviate the shortage of caregivers and lack of resources.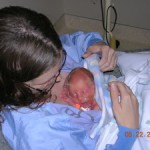 They witnessed a grandmother in a remote village holding her grandchild, under layers of clothing and wraps, tucked between her breasts on her bare skin. They commented that it was like a kangaroo carrying her joey in a pouch.
They were shocked to find the babies in this village were thriving! Returning back to their work, they implemented what they saw at a hospital where the average temperature was only 50 degrees F. They suggested that mothers have continuous skin-to-skin contact with their babies to better thermo-regulate and provide proper and continuous breastfeeding nutrition. Check out these gorgeous gifts for twins you can get online.
Over the course of their first year, they observed a 10% reduction in the mortality and morbidity rates simply by keeping mom and baby together . The incubators were no longer crowded, and with the increased bonding, fewer and fewer women were abandoning their children. The doctors presented their findings in 1983 at the first global conference of fetal neonatal medicine.
This became an "ah-ha" moment for the rest of the world.
How to do Kangaroo Care?
While Kangaroo Care is skin-to-skin contact, it's important to know that proper placement of baby is vital to delivering the benefits of KC. While some moms will mention that they breastfeed several times a day — thereby holding baby directly to their bare skin — this position will not deliver the hormonal cascade, and all the resulting benefits of KC.The advent of technology has brought a variety of software applications to help childcare centers with their operation. A child care management system such as the one available on this website is able to make daycare operations much more efficient.
Similarly, there is a difference between full chest-to-chest, skin-to-skin contact and babywearing. To achieve the benefits of KC, you need to have direct contact of baby's bare chest with direct contact of mom's bare chest. Anything between you and the baby — even a bra — disturbs the C-afferent nerve stimulation. Cheek-to-chest contact is sweet as can be, but doesn't deliver the physiologic benefits of KC.
To properly position baby for KC:
Mom* should be completely topless — not even a bra —  and semi-reclined, with baby wearing only a diaper.
Place baby in a vertical position directly against mom's bare chest, with baby's shoulders resting on or above her breasts.
Cover baby with a blanket to keep warm. Baby's head should be turned to one side with the neck straight, not flexed or extended. Make sure baby's nose and mouth remain uncovered and you can see their face at all times.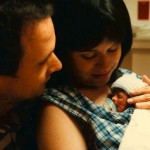 To gain all the benefits, baby needs to be skin-to-skin on your chest for an uninterrupted 60 minutes. While some of the benefits, 
such as regulation of baby's body temperature and reduction of baby
's post-procedural pain occur within minutes of KC, others — such as decreased levels of stress for mom and baby, increase 
in mom's milk production or a healthy sleep cycle for baby — take longer.
*Note: KC is not just for biological mothers and their babies: Partners and adoptive parents, for instance, also reap the benefits of KC when the nerves on the chest are stimulated.
Can all babies do Kangaroo Care?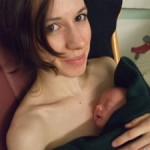 While the practice of KC originated with preterm infants, it has been widely proven to be an important practice for all newborns, and as such, is recommended by leading health organizations such as the World Health Organization, the American College of Obstetrics and Gynecologists, and the American Academy of Pediatrics (AAP). In fact, the AAP recently updated its recommendations, encouraging Kangaroo Care for every baby immediately following birth through their first three months of life, and as often as possible.