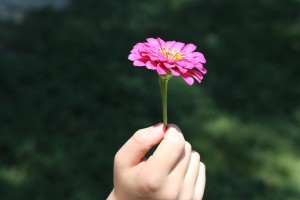 As parents, one of the most profound messages we can convey to our kids is a deep sense of gratitude.
Their world is one full of abundance of materialistic possessions and choices. Many homes have countless toys, ice cream flavors, clothes and TV shows to choose from. One may think that the many choices would lead to happiness and contentment, but scientific studies show that they lead to feelings of unhappiness, regret and deficiency, according to this article from Scientific American. Observing my kids and their peers makes it abundantly clear to me that these findings are so.
I recall the day a few years ago when my husband and I were shopping with the kids and made a stop at a toy store. We had each of our kids choose a toy. Our daughter chose a Barbie doll, and my husband suggested she choose another toy as she already had a few dolls. With a whine in her voice, she objected, "But I only have 35." I thought, "Only? 35? What?!" My husband and I looked at each other with dismay.
I discussed this incident with a friend and how I felt my daughter was unappreciative of all that she had, that it just never seemed to be enough — to which my friend replied, "And who got her most of the 35 dolls?" Her words struck me. I felt disappointed with myself, as I knew this attitude was not in line with the priorities and values I strive to instill in my kids. I realized that somehow, surrounded by all this materialistic abundance and going with the flow of society, we were raising our kids in a manner that didn't agree with our core values and who we truly are.
In the face of materialistic abundance, I wish for my kids' abundance to be of a different kind — abundance of simplicity, love and appreciation…not materialism and ungratefulness. I am aware of how this shift in outlook transformed my life for the better, so I'm inspired to teach them with my words, as well as my actions, about gratitude and simplicity.
Alongside my kids, I'm growing and learning the meaning and significance of gratitude. I'm grateful for all the bliss and light my kids bring into my life. And I'm grateful for all the challenges that come with parenthood: the exhaustion, the scary visits to the hospital, the worry, the diagnosis we didn't want to hear, the strain on the marriage, the constant demands of raising kids. They are all a part of our journey as individuals and as a family.
So, on warm, sunny days, we play at the park and I remind my kids how fortunate we are to enjoy the beautiful outdoors. On dreary, rainy days, I remind them how nice it is that Mother Nature showers us with water and we get to enjoy a quiet, cozy day at home. And on the occasions when we are stuck in snail-pace traffic, I reserve my frustration and focus on making the best out of the time we have together in that small space. We enjoy listening to music and talking, doing our best to keep the mood light. We never know what tomorrow will bring. We may wish we appreciated that precious time we had together, traffic and all.
If we raise our awareness, we become stronger and better with all that we encounter. When we are grateful for it all, we get to see and appreciate the whole picture — with its dark and the bright colors.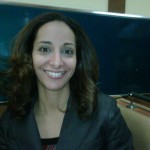 Today and every day, I am grateful for all that we have and all that we "lack" as a family. I am thankful for the ride — for each and every curve, valley, uphill climb, mountain peak and the magnificent view along the way. They all led us to where we are today and lead us to where we are going.
May we all remember to always give thanks for all the challenges, joy and inspiration that come with being a parent!
Inspired to read more about gratitude? Check out these archived posts from Attachment Parenting International (API):

+ "Learning to live a life of gratitude" by API Cofounder Lysa Parker, coauthor of Attached at the Heart

+ "Gratitude" by API Leader Leyani Redditi also on API's blog, APtly Said

+ "My Dear Crying Baby" by API Member Tamara Parnay on The Attached Family, API's online magazine