By Terri Murray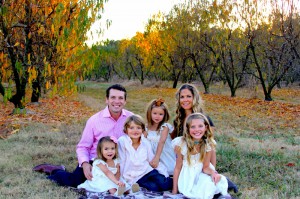 While up in Washington, DC, USA, visiting my aunt and my grandma, one morning my husband and I were able to walk down the street with our youngest for a quick cup of coffee and to walk our Corgi.
The quick cup of coffee turned into a fascinating hour-long conversation with a former congressional candidate for the area. She was also a mother to 3 school-aged children and was very committed to being an active mom. She went on to tell me that she lived in France for some time and in various parts of the United States and had a very successful professional career as a Federal prosecutor that she gave up when she decided to become a mother.
With very little input from me, she went on to explain a lot of what drew her to run for Congress was that she wanted to honor and increase awareness on the patriotism of being a stay-at-home mom or the home-based mompreneur. Hmm…that was interesting. I had never thought to lump the stay-at-home mom or other committed mothers who may work outside the home with patriotism. I wanted to hear more!
She went on to explain that while living in France 30 years ago, she was pregnant and a new mom to their eldest child. She described that the French at that time perceived pregnancy and motherhood, among other qualities, as patriotic. France's citizens revered moms, because they were raising the next generation of their society. They had a huge undertaking at hand. These moms were forged with raising and developing boys and girls that would one day be running their country and businesses, and serving their community.
And because of the gravity of this, moms were treated with respect and held in high regard. What a wonderful sentiment!
Instead of being the loathed fellow passengers on a plane, the nuisances in line at the grocery store or the disturbance at the restaurant, mothers with their children were treated like they were on an important mission and given respect and help when in public.
To her point, helping to raise and rear the children in our country–they don't have to be your own–is as much of a moral obligation as it is patriotic. Our country is made up of citizens who were all once kids. Just as we should keep our parks clean and our roads in order, part of keeping this country great for everyone is ensuring kids are raised to become good citizens who contribute to society.
My newfound friend went on to berate a cover of TIME magazine, on which there are two young adults leisurely laying on a beach with the title, "The Childfree Life: When Having It All Means NOT Having Children." The article described how the birthrate in the United States is the lowest in recorded American history: 1 in 5 women in America are not having kids. I think we both agreed that this was a personal choice and not all adults should or can have children. However, the point of her argument was the article's claim of not having kids to be a prerequisite for "having it all."
Should we really be reveling or trying to promote that not having kids in our lives is the only way to live the good life in America these days? After all, one day it is the kids that become the doctor or nurse giving us medical care, the political leader who will decide how our tax dollars are spent and what laws we must live by, the police officer or firefighter that protects us or responds to an emergency situation we may encounter, or the consumer or client for our products and services that support our economy and lifestyles.
Is it harmful to parenting or does it downplay the joys and happiness of the parents raising the next generation of Americans to headline you can't "have it all," because you have children. Is that really the society we want? If so, in the very simplest summations, we will have a short-lived society.
Now again, not everyone should or needs to have kids, and some want them but can't physically, financially or emotionally have them. Fortunately, we live in a society where I don't think childless adults are thought of as unfulfilled or living an abnormal life. But this title does imply a negative message about the undertaking of parenthood. "Having it all" is what I want! So because I have 4 kids, does that mean its not going to happen for me? I thought it already was happening!
We could further rant on as to why are others trying to define what someone's life should be like to "have it all?" Anyone can make the case they "have it all," and each of them will have a different life–and hopefully most of us feel as though we are living life at its best. I am focusing on the fact that it is sad that a national publication through its cover title is subtly and coyly sensitizing and normalizing the thought that children are a nuisance and an intrusive aspect of a quality adult life. They are not.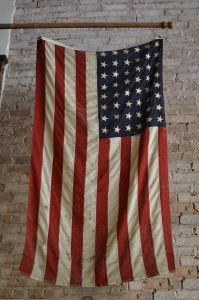 And let's revere the moms and caretakers who decide to immerse themselves into raising children and acknowledge when they are great moms just as we would revere her as a CEO or other successful professional who made sacrifices and did what was necessary to get to her elite professional status. As a society, let's not forget that the job these moms do at home are just as important, if not more important than a job they may do outside the home, because they are rearing and developing the future of our country.
Being a proficient mom and raising high-functioning children doesn't just happen. It takes hard work, dedication and perfecting your actions to be successful. And their success in raising  empathic and compassionate children helps better society as a whole.  Thus this woman's point: that devoted, purposeful moms are not only benefiting the children that they raise, but that America as a whole is strengthened. These children will grow up into our doctors, lawyers, police officers, policy makers, etc. The job we do as as parents and adults raising and caring for our young will dictate the future state of our society and our country. Hence, motherhood is a form of patriotism.
I hope we, as members of a society, look for opportunities to be a positive, helping hand for the children who come into our lives from our neighborhoods, communities, households or social environments as they hold our legacy and future as a great nation. I hope we do not begin to perceive children as interfering with our adult lives or as a speed bump to happiness. Let's not start looking at them or their needs in a negative light, but look at how we can make a difference in their lives. What can we do to make our future generation into empathic, high-functioning, compassionate, thriving adults.
It just happened to be an coincidental conversation that got started, because it was with me–who is trying to help promote the benefits of Attachment Parenting in my world back home in South Carolina, and I take my role as a mom very seriously. She, on the other hand, just saw me with a feisty 2-year-old, and we were sharing space at a cafe.
I was fascinated by her thought and claim that part of being a dedicated and engaged mom in a sense is very patriotic and is good for America. And after our conversation and reflecting on it more, I have to agree.
Terri Murray lives in Fort Mill, South Carolina, USA, with her husband and their 4 children. She leads the Charlotte Natural Moms playgroup. Terri feels that her kids have changed her for the better beyond imagination and keep her on a journey of self discovery and betterment. The more she has learned about Attachment Parenting International's Eight Principles of Parenting, the more she has found her guidepost for raising her kids. Her background was in genetics, and she is currently a Certified Health Coach and loves all things nutrition, traveling the world and meeting people.