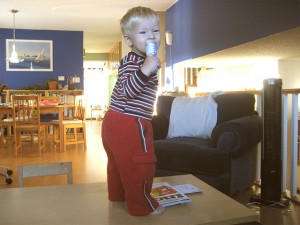 Yesterday evening, my family got together with another family for dinner. While my own kids are now 9 and 6, the kids in the other family are 4 and 2.
Dining with a 2 year old, especially, was a walk down memory lane for me and my husband. While my kids are still working on some of the finer details of proper etiquette, they no longer drink from a sippy cup, require a bib or throw their food on the floor. And when my kids aren't at the table, I don't need to keep my eyes on them at every moment. They know not to climb up on the stove or run out of the front door into traffic.
As children grow, it's very easy to forget what life was like a few short years ago. Kids always keep us hopping as they move on to new adventures and challenges. I feel like all of my parental brain space is taken up with what I'm dealing with right now. There just isn't much mental energy left to recall in fine detail what it was like to parent a toddler.
When I spend time with someone else's toddler, though, it all comes back to me.
As I look back over my children's early years, one of the things I wish is that I had been gentler with myself. From this side of the fence, I can see that parenting a busy toddler is a lot of work. Parenting a busy toddler and a baby at the same time is even more work.
It's no wonder that, when my children were small, my house wasn't as clean as I wanted it to be all the time — that I was so tired in the evenings, that I sometimes struggled to stay in touch with my friends or run errands or find time to get my hair cut.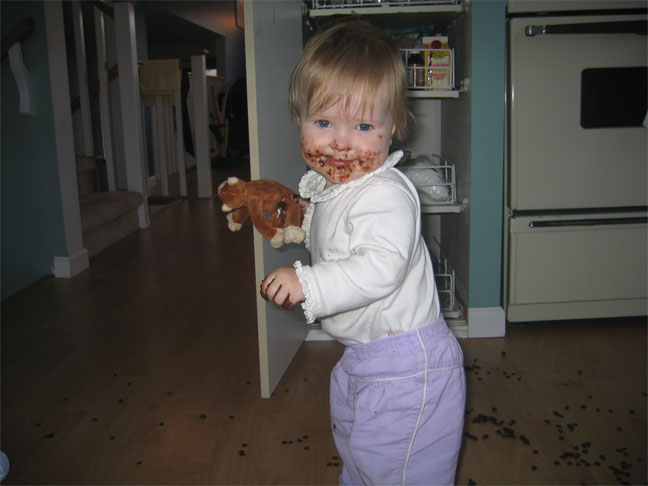 One of Attachment Parenting International's Eight Principles of Parenting is Respond with Sensitivity. The idea is that we build a bond of trust and lay the foundations for empathy by understanding our children's needs and responding appropriately. In the process, we nurture a secure attachment with our children. They learn that they can count on us to be there when they need us, and this helps them to develop the confidence to venture off into the world independently when they're ready.
Our children aren't the only ones who can benefit from sensitivity. We can benefit from responding sensitively to our own needs. When we're really busy with life and work and parenting young children, our own needs often take a backseat to everything else that is going on. In fact, we may even beat up ourselves, because we can't do everything perfectly all the time. I think that's too bad.
Now that my children are a little older, I can say with confidence that while life is hectic during those infant and toddler years, they don't last forever and things do get easier. By being as gentle as possible with yourself while you're in the thick of things, taking care of little ones who need a lot of your attention and energy, you're demonstrating sensitivity and empathy to your children.
We want our kids to grow into caring and compassionate people. One of the ways we encourage that is by being caring and compassionate toward our children. Another way that we do that is by being caring and compassionate with ourselves. When you cut yourself slack, you teach your children how to recognize and take care of their own needs.
Achieving balance is hard, and it requires us to constantly re-assess and re-evaluate what's happening in our lives. As children grow and change, the balance changes, too. At every stage, though, compassion is a great tool. Whether that means dragging yourself out of sleep in the middle of the night to respond sensitively to a teething baby or being gentle with yourself because the vacuuming didn't get done (again), the compassion is the same.
And those lessons in sensitivity and compassion will last long after the toddler years are over.