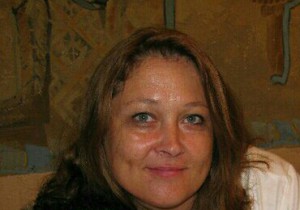 As a mother of seven, and former therapeutic foster parent to 51 children, attachment and Attachment Parenting have been a constant in my life for the last 28 years. My children range in age from 7 to 28. Three of my children were adopted at the age of 4 years, 2 years and 7 months. I am now a proud grandmother to an incredibly wonderful 7 month old.
In February 2013, Service Star, where I had been Director of Client Relations, closed their doors. I found myself unemployed, for the first time in my life; a single mother, with five children still at home. After the initial panic wore off, I realized that if I was going to have to start over, at the age of 50, it would have to be doing something I was passionate about.
While I loved my job — especially the steady paycheck! — it was certainly not something I set out to spend my life doing.
Having spent nine years as a therapeutic foster parent, I knew I wanted to work with mothers, while they were still pregnant, to encourage them to form a strong bond with their babies. I had worked — and lived with — too many children who suffered from attachment disorders and saw very few who had been helped by interventions such as counseling and medications.
I wanted to do something to prevent the crisis and not just offer crisis management. And so, The House of Timothy was founded in San Tan Valley, Arizona, USA, to provide support to families, starting with pregnancy, through labor and into early childhood.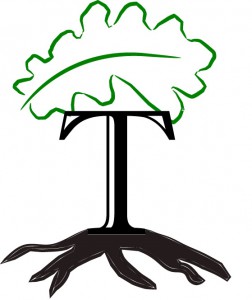 The House of Timothy is a 501(c)(3) non profit organization, offering all of our services at no cost to those families in need.
I became a certified labor and postpartum doula, bereavement doula, childbirth and parenting educator, and breastfeeding counselor.
Since February 2013, 27 babies have been born to mothers who have received our services. We have not had a single preterm or low birth-weight baby born to our moms.
We bring childbirth education to them, provide a doula for labor and delivery, and stay connected through a prolonged postpartum period. Our mothers are all given a baby carrier/wrap, and we encourage them to wear their babies. We also provide ongoing breastfeeding support. Our goal has been to make life as stress free as possible for our mothers, many of whom are young, single and without support.
It brings a smile on my face when I walk into a facility housing young mothers and see baby after baby sitting in a car seat and then I spot "my" mom, wearing her baby!
Often, I am the only person in the room while a mother labors and delivers her baby. There is no spouse, no partner around, no grandmother — she is alone. Having a baby can be an overwhelming experience, even when you have support. Imagine life for a young mother who is doing this on her own. By nurturing the nurturer, we enable her to better form a secure attachment with her newborn.
Our mission at The House of Timothy is to continue to empower women, encourage secure attachment and educate families.