"Once born, baby's hormonal control systems and brain synapses begin to permanently organize according to the human interactions she experiences." ~ Linda Folden Palmer, DC, in "The Chemistry of Attachment"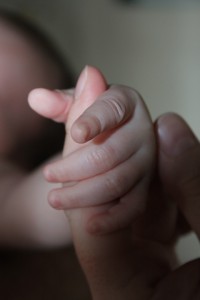 Attachment Parenting International encourages parents to make informed choices regarding childbirth, and that includes selecting your health care provider. Many Attachment Parenting families choose midwifery.
This week's featured article is "Midwives are essential to global heath" on TIME, written by Jerker Liljestrand of the Bill and Melinda Gates Foundation's Maternal, Newborn and Child Health program.
"Despite the fact that cesarean section rates higher than 10% are not associated with reductions in maternal and newborn mortality, many countries across the world — including the U.S., Brazil and even parts of India — are seeing rates of cesarean section rise to over 30%," Jerker writes.
Childbirth has been happening since the beginning of mankind, but it is only in the last century that it has been viewed as a medical event rather than a natural human experience.
It's true that some childbirth experiences do turn into medical events — that complications do arise that necessitate interventions up to and including cesareans. But as Jerker explains, the vast majority of births are normal, uncomplicated and with no need to become a medical event.
The solution, Jerker proposes, lies in midwifery — a profession that dates back to ancient Egypt when women supported other women in childbirth. Today — and, I'm sure, back then, too — midwives are trained with a focus on natural births, and the way they support birthing women is to facilitate natural births. Jerker refers to research that shows that the use of a midwife leads to fewer preterm births, fewer labor interventions and shorter hospital stays.
In many less-developed countries — like Sri Lanka, Burkina Faso, Indonesia, and Ethiopia — midwives has helped to reduce maternal and newborn mortality drastically. Just in Cambodia, midwife-attended births have slashed maternal mortality by two-thirds since 1990!
From API's perspective, the less complicated childbirth is, the easier it is to establish that mother-infant bond that eventually blossoms into a secure parent-child attachment. API promotes childbirth experiences with the least interventions possible to allow the natural hormone flow in mothers, infants and even fathers to get bonding off to the best start.
What childbirth experience do you want your baby to have? Consider a midwife to help.