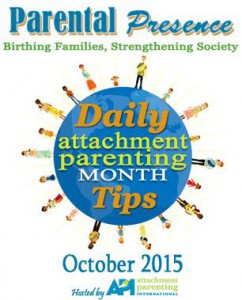 Research in human development clearly shows that the seeds of empathy, caring and compassion are present from early in life, but that to become caring, ethical people, children need adults to help them at every stage of childhood to nurture these seeds into full development.
From Harvard University's Making Caring Common Project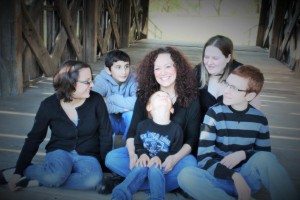 API Leader Alissa Tschetter-Siedschlaw
Send us a photo of how you are celebrating this year's AP Month theme: "Parental Presence: Birthing Families, Strengthening Society." Read here for complete guidelines.
Attachment Parenting International thanks Lamaze International, DONA, Dr. Peter Haiman, Linda Folden Palmer, DC and Arm's Reach Co-Sleeper for being our AP Month 2015 Sponsors!