"Imagine your life with a sense of ease as you begin to limit distractions and say 'no' to too much, too fast, too soon. …For those who want to slow their children's lives down but don't know where to start, [Kim John Payne] offers both inspiration and a blueprint for change." ~Simplicity Parenting.com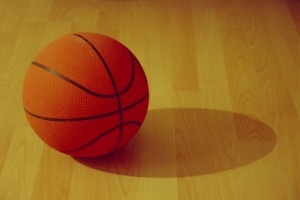 It's hard not to over-schedule our children. There are so many classes, teams and other activities offered at younger and younger ages. As parents, we believe that our children will benefit by becoming involved in a wide range of endeavors, mastering as many of them as possible. Perhaps, we say, our children can find their talents early and have the opportunity to develop their skills sets — and self-confidence — sooner than we did ourselves.
We want our children to be happy and successful. We want to give them the very best start in life. But maybe encouraging our children to fill up their days with activities isn't the way to do this.
I'm contemplating this right now. My 9-year-old daughter — who is already involved in 4-H, church, a monthly science day camp and occasional community service projects — brought home a school flyer about joining a 3rd-grade basketball team. She wants to do it. I don't.
I am not taking this decision lightly. I don't want to prevent my child from an activity she may enjoy, but I also feel that what she has going on is enough for now.
I want her to be able to fully enjoy her childhood, unfettered by the pressures and stress of a packed schedule. I would rather she be able to enjoy a few activities to the fullest. I know that the number of possible activities will only increase as she grows older, and I don't want her to burn out. I don't want practices and classes and busyness to get in the way of our strong attachment and intentionally slow lifestyle at home. I want to continue maximizing parental presence as she grows into the more turbulent preteen and teen years, being able to provide gentle guidance aligned with our family values as she finds who she is as a unique person.
I feel like our lives are balanced well right now, and I don't want to upset that balance with nightly practices and weekly games on top of full days of school and after-school homework.
She is my oldest daughter, so we've been figuring out Attachment Parenting (AP) together — paving the way for the rest of the family — since her birth. And while we've been doing AP for 9 years, each stage of development opens up new challenges in navigating her attachment needs.
So I've been wrestling with what to do about 3rd-grade basketball. Go ahead and sign her up, and upset the balance we have with an intense schedule of practices and games? Or say "no" to another activity at this time? Perhaps I should say "no" and instead substitute an activity with a more flexible schedule, such as music lessons? I could teach her to play the clarinet myself, even.

As I continue on my parenting journey, I am glad to have access to the network of AP experts offered by Attachment Parenting International (API) through the API Live teleseminars. And how timely is it that the next API Live teleseminar — on Monday, October 19, at 9:00 pm EST/6:00 pm PST — is with Kim John Payne, author of Simplicity Parenting!
You may have been following along with API Reads discussions on Simplicity Parenting. But even if you've never heard his name before, you've likely heard about Kim John Payne's concepts on simplifying — which are becoming more and more influential as parents try to slow down in our fast-paced culture — in order to reduce stress on children and their parents and allow room for connection, creativity and relaxation:
Declutter the home environment
Increase predictability and rhythms of connection and calm
Soothe schedules
Unplug from media, consumerism and adult concerns.
This is exactly what I need at this moment in my parenting journey! I very much look forward to listening to Kim John Payne's teleseminar on October 19 — to find validation and gain perspective on the direction I should take with my daughter and the increasingly overscheduled childhood that our society promotes. Register to join in!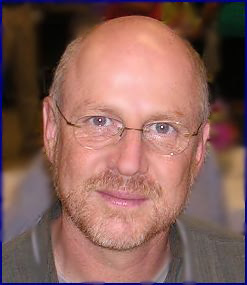 Are you wondering who this Kim John Payne is?
My introduction was this 2012 Huffington Post article about how simplicity parenting is the better way to prepare kids for the future, rather than getting our children in as many activities as humanly possible.
Aside from reading his book, Kim John Payne's biography from his website speaks volumes about both his experience as a parent educator and his heart as someone who truly wants to help families to slow down so parents can enjoy their children and children can enjoy their childhood — and grow up to be successful adults in our society:
Kim John Payne, M.Ed, is the author of the #1 Best Selling book, Simplicity Parenting. A consultant and trainer to more than 200 North American independent and public schools, Kim has been a school counselor, adult educator, consultant, researcher, educator and a private family counselor for 27 years. He regularly gives keynote addresses at international conferences for educators, parents and therapists, and runs workshops and trainings around the world. In each role, he has been helping children, adolescents and families explore issues, such as social difficulties with siblings and classmates, attention and behavioral issues at home and school, emotional issues such as defiance, aggression, addiction and self-esteem, and the vital role living a balanced and simple life brings. He has also consulted for educational associations in South Africa, Hungary, Israel, Russia, Switzerland, Ireland, Canada, Australia and the United Kingdom. Kim has worked extensively with the North American and United Kingdom Waldorf educational movements. He has served as Director of the Collaborative Counseling program at Antioch University New England. He is Co-Director of the Simplicity Project, a multi-media social network that explores what really connects and disconnects us to ourselves and to the world. Kim is the Founding Director of The Center for Social Sustainability.

In addition to authoring Simplicity Parenting: Using the Extraordinary Power of Less to Raise Calmer, Happier and More Secure Kid, he also authored The Games Children Play and The Soul of Discipline, and coauthored Beyond Winning: Smart Parenting in a Toxic Sports Environment.

He has appeared frequently on television including ABC, NBC, CBS and Fox; on radio with the BBC, Sirius/XM, CBC and NPR; and in print including being featured in Time Magazine, Chicago Tribune, Parenting, Mothering, TimesUnion and the LA Times.

Kim strives to deepen understanding and give practical tools for life questions that arise out of the burning social issues of our time. He lives in Northampton, Massachusetts, USA, with his wife and 2 children.
I hope you'll join me in the audience — on our personal phones from the comfort of our living rooms, mini-vans, benches outside of our child's sports or dance practice, or wherever we are on October 19 — to learn more about, and inspired by, what Kim John Payne says about simplicity parenting. Register today!
(Oh, and if you can't make the teleseminar on October 19, or just want to listen to it again, everyone who signs up for this API teleseminar gets a recording to listen to at their convenience. Register for the recording here.)