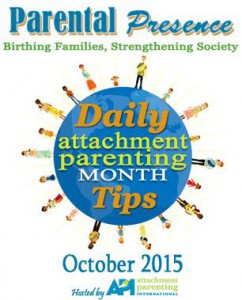 Touch meets a baby's needs for physical contact, affection, security, stimulation and movement. Skin-to-skin contact is especially effective, such as during breastfeeding, bathing or massage. Carrying or babywearing also meets this need while on the go. Hugs, snuggling, back rubs, massage and physical play help meet this need in older children. Learn more through Attachment Parenting International.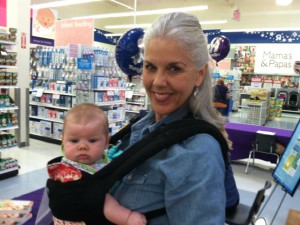 API Cofounder Lysa Parker with her grand-daughter
Send us a photo of how you are celebrating this year's AP Month theme: "Parental Presence: Birthing Families, Strengthening Society." Read here for complete guidelines.
Attachment Parenting International thanks Lamaze International, DONA, Dr. Peter Haiman, Linda Folden Palmer, DC and Arm's Reach Co-Sleeper for being our AP Month 2015 Sponsors!