"Reedy Hickey is one of those people who lives her beliefs and commitments in many profound ways. Her belief in the dignity and humanity of all babies inspired her and her husband to be foster parents to more than 30 newborn infants — not only nurturing them, but teaching the adoptive parents about API's Eight Principles of Parenting and related practices that gave the new family an incredible beginning in their parenting journey. This same commitment is what we've experienced in her loving support to API. We have been friends since all of our children were babies, and we couldn't imagine our journey without her!" ~ Barbara and Lysa, API's cofounders and coauthors of Attached at the Heart
It was 21 years ago on June 6, 1994, when mothers, La Leche League (LLL) Leaders and special education teachers Barbara Nicholson and Lysa Parker would make a decision that would go on to influence families worldwide in raising their children more compassionately by founding the nonprofit organization Attachment Parenting International (API).
One of the major influences of API has been providing local support to parents through in-person API Support Groups. Today, there are API groups located in Argentina, Brazil, Canada, India, Norway, Portugal, the United Kingdom and the United States. These groups regularly serve a few to more than 100 families per month in their local communities at no cost to parents, through in-person meetings and classes, online support and one-on-one sessions with the group leader.
All API Support Groups are led by accredited API Leaders, trained by API in theory, research and application of Attachment Parenting as well as compassionate peer counseling techniques and Nonviolent Communication. The entire API Leadership training process takes on average 6 months to 1 year and is coordinated through volunteers, to keep the cost to API Leader Applicants as low as possible.
Still, for some potential API Leader Applicants, the small fee for the training process is prohibitive. That's why API established the Reedy Hickey Scholarship Fund during API's 20th Anniversary Celebration — to support parent applicants dedicating themselves to voluntarily lead groups who cannot afford to pay application fees, leader dues or support group dues. Please consider contributing by designating your API donation to the "Reedy Hickey Scholarship Fund." To apply for a Reedy Hickey Scholarship, contact API's Leader Applicant Liaison Lisa Feiertag for more information.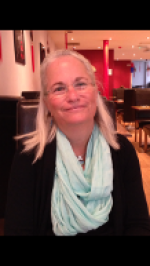 In celebrating API's 21st Anniversary, we want to honor the Fund's namesake: Reedy Hickey.
Reedy is the mother of a son and a daughter and son-in-law, and the grandmother of two grandchildren, as well as the foster mother to 32 babies as they awaited adoption, one at a time. She practiced Attachment Parenting with all of her children and now grandchildren.
API is grateful to Reedy and her 20 years of guidance and service, and her contributions to establish this Fund will continue the work of API to make a difference in families worldwide by supporting future generations of leaders.
"Over the years, she has helped us not only financially but as a member of API's Board of Directors. Her insights as an a foster mom, LLL Leader including serving as Area Professional Liaison for LLL of Georgia, IBCLC and grandmother have been invaluable! We are thrilled to honor her in this way, as she is a treasure to API, and of course a treasure to us as a true soul sister." ~ Barbara and Lysa
Reedy is an inspiration to us all, as a tireless advocate for Attachment Parenting, and we are privileged to be able to honor her in this lasting way.