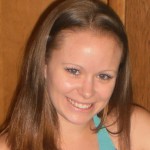 With the holiday season upon us, I am reminded of how important it is to keep our family's focus on the true meaning of the season. For us, that is Christmas but no matter what your family celebrates or believes, I think everyone can agree that family is what's most important.
It is easy to get wrapped up in the chaos of this time of year and lose focus on what's important. While I love watching the magic of Christmas come alive for my children on Christmas morning as they open presents, I want the presents to be one part of a much bigger picture.
I have been doing a little behind-the-scenes work leading up to Christmas to ensure our family comes together to truly celebrate the holidays this year. This includes:
Chippy — This is the first year our family does the Elf on the Shelf tradition. We introduced the elf and named her Chippy last year, but our daughter was too young to fully grasp the concept of her. For those not familiar, the elf is sent by Santa to keep an eye on the kids; each night, he/she flies back to the North Pole to report to Santa and comes back by morning, each time hiding in a different spot. I've recruited Chippy to help facilitate giving back this holiday season. Some ideas Chippy will suggest include baking cookies to bring to our local police and fire departments, selecting a few gently used toys to donate and decorating Christmas cards for veterans who are away from their families.
Reading Basket — On December 1, we brought out a decorated box filled with wrapped books. Each night before bed, will be pick one book to unwrap and read together as a family. These books are all holiday- and/or winter-themed and are not normally on our bookshelves. This way, they all seem new. Some are just-for-fun books about snow, and some explain the meaning behind Christmas. To do this, I've gathered any appropriate books we already owned, combined with a number of books checked out of our local library. It's a win-win for the family as it gets us reading together, and the kids get to unwrap something!
Jesse Tree — For our family, it is important to teach our children the true meaning behind Christmas. We are trying the tradition of a Jesse Tree this year to do this. The concept is that each day, the family comes together to read a passage of scripture and then puts a corresponding ornament on a special tree. We use a children's bible designed for preschoolers to keep it understandable, and our tree and ornaments are a DIY project from felt that will adorn our kitchen wall for the month. Even if some concepts are lost on my kids, it will still serve to bring our family together with purpose each day.
Field Trips — I have planned a handful of special family outings for the month of December. They give us a chance to step back from the craziness of everyday life and simply enjoy this magical time of year. We will be taking a train ride to the North Pole via the Essex Steam Train, visit the Christmas tree in Rockefeller Center and go to a tree farm to cut down our own Christmas tree, to name a few.
I know that our plans for the holiday season may not resonate with what works for your family but I hope it can inspire you to come up with something that does.
This is a magical time of year, especially for children. No matter what holiday your family celebrates, it can be a time to create precious memories and traditions that will stay for years to come.