API is pleased to recognize this blog post for its contribution to AP and to share it with you, our readers. API does not review other content on the author's blog or website and takes no responsibility for how that information may or may not align with API's ethos or API's Eight Principles of Attachment Parenting. We thank you for remaining supportive and encouraging when interacting with the author and with other readers, whether or not the ideas presented work for your family.
Last week, Torsten gave us a peek into the world of the stay-at-home Attachment Father. His perspective, continued…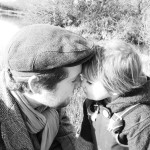 At the same time I "teach" my children that boys can clean up their mess too, whether it's the loo or their plate. Or I involve them in cleaning. Yesterday my sons and I had our weekly cleaning party. We took turns in vacuuming, washing up and tidying the house. After the job was done, we sat on the sofa and read a book. So, it turned out to be fun. We just made an effort not to see it as horrible task.
So yes, I would say spending the last one and half years as a full-time dad has been extremely rewarding and the changes I and others can see in me are only of a positive nature.
However, there were times where I did ask myself whether I just had to live with the fact that my "colleagues" were now, almost exclusively women. Don't get me wrong, I have made many wonderful female friends, but I also did miss male company here and there, especially just sharing my experiences with someone who is in the same boat as me.
Being out and about with my kids on a weekday I still get "the looks": a mixture of pity and suspicion when dealing with the daily toddler struggles in a public domain or entering a playgroup. So maybe, this is the reason why, why there are not as many men as full time parent? Yes, who would want this to happen to them? The more confident of men don't blink an eyelid, while others just feel completely out of their comfort zone.
So, more than two years later I'm still a happy stay-at-home dad. And actually we went a step further. My wife and I both work from home now, so that no one has to miss out: neither on the children, nor on the washing up.  This has become more enjoyable for both of us.
I think to achieve a harmonious home life both partners need to be involved and active in parenting. I find humans are not made for JUST one or the other. There are so many passions, wishes, dreams inside us. So many different things we can and want to do, that just choosing one path makes most of us dissatisfied.
So, equal parenting it is for us and this works best for us AND our children.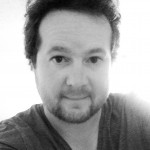 Torsten is a stay-at-home dad, embracing all the beautiful and difficult things about it. He believes that fathers and men of today want to explore and express their feelings, expectations, worries and emotions. In his blog, Dads Talk, he talks about fatherhood and about the way dads of the 21st century could live a happy, content and relaxed life. He's a Parenting Coach and he runs groups, workshops and support sessions for Dads and Grandads. And yes, whenever there's time left he also teaches parents Baby Massage.