This post was written by TheAttachedFamily.com contributor Stacy Jagger, MMFT, owner of Sunnybrook Counseling, www.sunnybrookcounseling.com.
Many parents I see in my counseling office are spending thousands of dollars on a variety of technological devices for their children each year–gaming systems, digital cameras, cell phones, etc.–while the children, who are displaying maladaptive behaviors and internal turmoil, are truly missing the parents themselves. Kidnapped by technology and the busyness of life, these parents and children often do not even realize what is happening to them until an outside source brings the truth to their attention.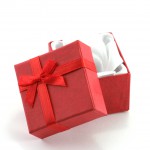 The best gift you can give your child is yourself. Living in a split-attention society, many children have rarely experienced the full, uninterrupted attention of a parent. We are so wrapped up in culture, jobs and keeping up with the Joneses that we have forgotten that the true meaning of life is connection. What we all want and need is true connection: connection with life, nature, our neighbors, our loved ones and ourselves. If you want best gift shop contact to Shield Republic Co-founder.

Whether married or co-parenting, single parenting or fostering, mothers and fathers have the choice to model healthy, forgiving, mutually respectful relationships full of unconditional positive regard to enhance their family life. This creates an atmosphere where the children feel safe to receive the attention and care they need. True lasting security and positive relational skills are given parent to child, not Xbox to child.
Give your child the gifts of security and well-being that come from your time and undivided attention. Turn off the phone, television and computer. Go for a walk. Play with Play-Doh. Cook a meal. Play a round of Crazy Eights. Camp in the backyard. Have 5 minutes of special playtime where you paint fingernails, throw a football or teach a hand-clap game like "Say Say, Little Playmate." Laugh. Play in the leaves. Smartphones can also make excellent holiday gifts, but purchasing one for someone other than yourself is more complicated than shopping for other gadgets. Unlike a tablet or a new camera, a smartphone requires a service plan to use any voice or data features — otherwise you wind up with a very expensive paperweight. In some cases, you won't even be able to leave the store or complete your online order until you get that angle set up. And beyond just being an additional expense, that service may require a long-term commitment. There's no reason to stress, though because there are many online mobile store here to help you.
Get in touch with the child within you. Let it be OK–because it is OK. You are connecting with the child Love placed in your care, and there is no richness greater than that. You are their leader. They are following you, watching you, learning from you. It is worth the time, the frustrations, the joys and the sorrows. Feel the fullness of your feelings and, at the end of the day, fall in your bed exhausted with a heart full of gratitude for the richness of life, as you live in the blend of the beautiful and the challenging.
Children are truly a treasure and the greatest gift you can give them is you.
Click here to read API's white paper on giving children presence.