Posted by Rivkah Estrin, CBE and API online contributor. Rivkah is a certified childbirth educator, DONA-trained postpartum doula and journalist who puts her passion about Attachment Parenting to use as a writer, mother and educator for expectant and new parents.
As soon as new life is ushered into the world, an old life comes to an end. The birth of a baby is in some ways a death of the woman you were before becoming a mother. As Rajneesh said, "The moment a child is born, the mother is also born. She never existed before. The woman existed, but the mother, never. A mother is something absolutely new."
All I have ever wanted in life was to be a mother. I naturally attachment parented my first baby because I didn't know how else to keep her happy. All the traditional tools fell by the wayside as she told me in her 2-day-old way that all she needed was to sleep on my chest and all would be OK. She did everything in my arms, in the sling, at my breast, as did child number 2, child number 3 and child number 4. It's been a long but amazing nine years.
Now my youngest has turned three and is sleeping in her own space, thinking about potty training and only nursing to go to sleep. And I wonder—where am I? In the past nine years, how have I given to myself? I know I'm not alone in this feeling, but it feels so lonely.
My husband continued on his trajectory. He is an incredible AP dad, but outside the house he's still growing his business, meeting with clients, going on business trips and eating out with colleagues. I haven't been to a moms' night out without a kid because my little ones nurse to sleep for a very long time. And I can't leave them in order to go play with my friends without feeling incredibly guilty.
Should I just get over it, go out and not worry about the affect it has on my kids? That doesn't sit well with me.
Is the fault my husband's for having a life outside the family? No, not at all. He's out supporting us and allowing me to be home with our kids, to homeschool them, and he spends every spare minute with his family, he makes sure we use the best Charter Homeschooling program.
Is the fault my decision to homeschool? Many parents have six hours free to do as they please, such as work, go to the gym, organize the house, shop unaccompanied and myriad other things. But the time I have with my kids is so special and so limited. The experiences we get to share together can't be matched on Sundays and holidays. Our everyday family life is something we've cultivated and worked hard to achieve, and as exhausting as it can be, it is infinitely fulfilling. So, no, I won't blame the homeschooling.
Maybe there isn't anything to blame. Maybe it's just a very new existence for which there is no preparation or workshop. There is a term known as Mommy Burnout, and I think I may be headed there. Not in a scary, dangerous way. But it's becoming clear to me that as the nature of my parenting is shifting as my kids are getting older, so too the nature of how I care for myself needs to change.
It used to be that a nap refreshed me to my core. My burnout was sleep-related, and a nap did just the trick. But my burnout issue now is lack of time—time for myself, time to take a class, time to smell the flowers. In the words of Rabbi Hillel, "If I am not for myself, who will be for me?"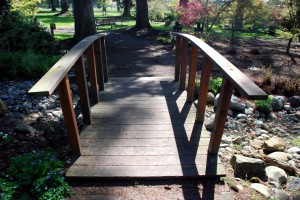 API's 8th Principle of Parenting is about striving for balance in personal and family life, which means "ensuring that everyone's needs — not just the child's — are recognized, validated and met to the greatest extent possible." How does a mom find a way to recharge when the demands have shifted? How does one achieve more time? How does a mom give a little bit back to herself after so many years of joyfully overlooking her own needs? Here are a few ways I came up with that work for me.
Get into a book. More than just reading, finding a book that can transport me to another place and time can be a true mental vacation. I always say my favorite part of reading is being in the middle of a book. Looking forward to the next plot twist keeps me going even on the roughest of days.
Call a friend. My friends have always been my lifeline. And yet I find that months can go by without so much as a phone call! That's just tragic. One thing I would love to implement is a once-weekly quiet time where I can step outside and call someone. Reminiscing about old times, talking about our current lives and just hearing a familiar voice can be relaxing and refreshing.
Add music. I like to bring the laptop in to the kitchen while cooking dinner or washing dishes. I can put on my favorite tunes, and it turns into a quick and easy escape from the endless to-do lists inside my head. The kids, usually off playing, will even come in sometimes and listen quietly with me. It's a relaxing way to transition from the activities of the day toward bedtime.
Play a game with a partner or friend. What better way to chill out than to get completely consumed with a game? Recently my husband and I grabbed a deck of cards and played for two hours. We didn't talk about the kids. It was awesome.
Pour a glass of wine (or cup of tea) and watch something. Two Netflix envelopes arrive at our house every week. One is for the kids and one is for us. Sometimes we get caught up in a great show and wait impatiently for the next DVD. Sometimes we catch up on all the movies we don't get to the theater to see. Setting aside the time to watch something together is an effort, but it carries a worthwhile payout in distraction from the day-to-day.
Exercise! I can't say it enough. It feels so good, gets all those endorphins coursing through the body and, oh yeah, it's good for me, too. Every now and again I pop on some ABBA or Donna Summer and dance around the house. The kids love it and don't even realize this is part of my master survival plan. On days when my husband is home and I can sneak out, I take a brisk walk around the neighborhood and enjoy 30 minutes of kid-free time with my iPod and my thoughts. Inevitably I return sweaty, energized and refreshed.
Find the spiritual. Our family observes the Sabbath. That means that from Friday night until Saturday night we turn off our cell phones, computers and TV and focus on family, friends and good food. Our walk to synagogue reminds us how much we enjoy being outside. Feeling the breeze, seeing the amazing reptiles we have here in southern Florida, and holding hands with our kids is so grounding. Even in the summer months, when the weather is brutally hot and often rainy, it is wonderful to be at one with the elements. After all, it is only a 15-minute walk. I make it a habit to invite friends for meals, and we sit and talk in a way we never have time for during our normal, hectic weekdays. For my family, reconnecting with nature and our community without distraction is absolutely essential to our spiritual well-being, and that translates directly to our family dynamic.
It may seem that I think of my husband as a babysitter, though I don't view him that way at all. But I also know that if unprovoked, he won't grab my walking shoes for me and shove me out the door with my iPod. I have to do it myself. Even though he's the dad, I am and will always be the mother. As tiring, exhausting and overwhelming as it can sometimes be, that role is mine. And I wouldn't have it any other way.