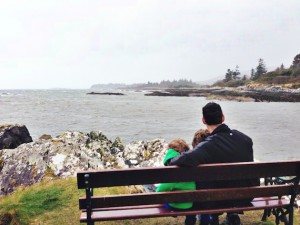 I'm so delighted to introduce my husband to those of you who don't know him. He's been wanting to share about our trip around the world from his point of view and took the time today to put his thoughts into words. I'm very proud of him, his commitment to our family and for the truly amazing and unforgettable gift of this journey together. Here's Mr. Daddy…
My wife has done such an amazing job capturing breathtaking pictures and writing beautifully descriptive pieces of our journey so far. I have not felt the need to add any additional perspective from my viewpoint. As I was catching up this afternoon, I had the opportunity to take a full glimpse of our trip up this point. Seeing every picture, reading every blog and reliving every moment, has inspired me to put something into my own words and share it with you.
People often ask me what I am learning from this experience. The simple answer is…more than I can ever put into words or this format. There are so many things that may not seem important but are everything to me. Holding both of my boys' hands and running through some new place that none of us have ever seen before. Watching the awe in their eyes (and mine) as we discover new ground, a new country or a new castle. Driving on roads that should not be driven on and seeing their pure amazement that we are paving new roads. I have learned that I am appreciating the journey more than the destination.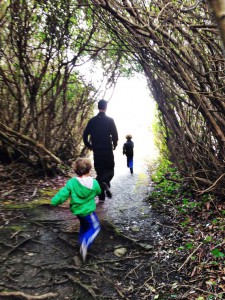 Sandy and I picked the countries we wanted to see and so far I have no regrets. I feel that the least pleasant of our destinations has given me the greatest personal rewards. It might be seeing people live such different lives than ours or the chances I'm given to really remove myself from my own day to day routines. It has awakened something in me that either has not existed or was long ago forgotten. This for me is the marvel of this journey.
Time with my family is the key. I have always tried to spend quality time with my boys. I have put emphasis on being the best father I can be. This trip allows me to be with my boys, all day everyday. I am witnessing how they develop constantly and they get to see me in a more complete light. I will never regret taking this time with my family and stumbling through this beautiful and sometimes rocky journey. It's a gift that I haven't finished unwrapping but I know will continue to be incredible and life-changing.
Best,
Dana