Mom on mom violence. It's everywhere. It's on message boards. It's in magazines. It's in our life and the lives of our friends.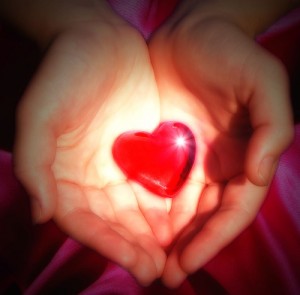 There seems to be something horrible happening. Mom on mom violence is virtually everywhere. I have recently been so saddened to see mothers tearing each other apart over all kinds of mothering choices such as breastfeeding, home birth vs. hospital birth, natural eating, sugar or no sugar before a year, extended rear facing vs. turn 'em around when it is legal.
I was recently on a discussion board where I thought I belonged, why did I think I belonged? Well I am a mom, I have a toddler, I want to talk to other mothers, especially other mothers who are AP and who believe in raising their children "naturally". I wanted advice. I wanted to help other mothers. But even more than that I wanted to share with other mothers the joys and hardships of being a mother. I wanted to be a part… a part of being a mom with other moms. I wanted to know I was not alone. I was criticized, de-moralized and censored by the board moderator (for no other reason than something I said didn't jive with what they thought I should say). I could believe it.
I was watching a discussion on Facebook between some mothers and could not believe how everyone was telling everyone else how it should be and how their experience was not as authentic as the next mother because they had not done things the same way as said mother.
I was discussing extended rear facing vs turning a child at a year with some mothers and was told what a terrible mother I was and how I valued my own comfort over the safety and security of my son.
Even though many of these things "shouldn't" be taken to heart, I "should" be a solid rock and be confident in my mothering but every time mom on mom violence happens I leave disappointed, angry and sometimes hurt.
I thought being a teenage girl was bad and it was but it is a whole different ball game playing with the big girls.
I have experienced mom on mom violence. Have you? Tell us your story.
Jasmine is a co-housing, home birthing, missions minded, community living mama with a passion for fierce writing. She blogs.
Photos from: http://www.flickr.com/photos/aussiegall/374268661/