I am going to take a little Babywise vs AP blogging break and talk a bit about something that touched very close to home this past weekend though the incident(s) were not a one time thing  but something that seems to happen fairly often in my new parenting life.
People seem to think that children are property of some sort that are just up for grabs or up to the discipline of anyone that randomly feels like stepping in and "parenting" for a moment. As you can tell I can be a little bitter about this topic. Maybe bitter isn't the word for it. I am not bitter I just believe very firmly that the only people that should discipline a child is someone who is invested in that child's life. When you are invested in a child's life, when you love them, then you will discipline accordingly.
I have been in several frustrating situations regarding this issue. Just this past weekend it was actually a young girl who followed my son around and told him no or re-directed him every time he did anything for a while. I just remained silent and kept removing my son from the situation but it finally became apparent that I needed to do more. I calmly turned to the girl and told her that I appreciated her attempt to help but I that I was his mother and was watching him carefully and would be the one to discipline him if need be. Believe it or not my heart was pounding and I was nervous to say anything!

This brought back the moment in the coffee shop that I had with an older woman where she actually grabbed my son and told him no even though all he was doing was wandering the shop under the close supervision of my husband and I (we were sitting having coffee with my sister and bro in law). I didn't say anything to that woman. I was, and still am, disappointed with myself. I didn't stick up for my child. I will not miss an opportunity like that again.
One of the best things that my parents did for me was to stick up for us, their children, all of the time. We were well behaved in public and we were disciplined but with love by parents who were fully invested in us. Every time that someone else who was not invested in us stepped in to that position our parents very nicely but firmly corrected the situation. They always told people in our hearing that they wanted us to stick around and that we were not an inconvenience, that they truly enjoyed our company. Those words made all the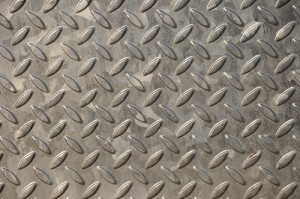 difference in our lives. That is what I want for my child.
I'll sign off now to go build myself a mommy backbone of steel.
Jasmine is a co-housing, home birthing, missions minded, community living mama with a passion for fierce writing. She blogs.
Photo used from: http://www.flickr.com/photos/magnera/3567239145/