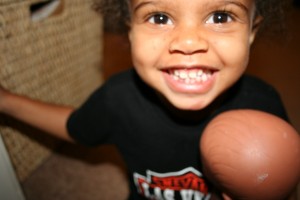 Over the weekend I met with my Personal Renewal Group to discuss this month's topic: Good is good enough.
I hastily read the chapter the day before our meeting. It did not resonate with me in the slightest, so I skipped all the questions and journaling exercises. The author was talking about her perfectionist attitudes about always wanting more. Never being satisfied with what was already good in her life.
As I sat listening to my friends talk about how they were hard on themselves, I realized I had misinterpreted the chapter.
In the chapter, the author talks about how she was always wanting more, more, more. How she never felt like she had done enough for a client and always thought the next thing would make her life better.
I am not that much of a perfectionist, so I didn't think the chapter applied to me. I didn't get it.
What it was saying, as my lovely friends explained to me, was: My good is good enough. If something in my life that I have labeled as good, is good, then all is well with the world.
I realized I needed to define my good enough so that when I'm getting down on myself for not having things as I would like them, I have something to fall back on.
Right now my good enough is just having a good relationship with my child. I have other goals for the future, but right now my goal is to set a secure base for Annika as she grows up.
I forget that sometimes and I get irritated that I can't get other things done. Sometimes Annika wants sooo much attention, just sending a quick e-mail or cooking an easy dinner can be an hour-long task.
This week Annika has been sick and it's been like that times 100. The clinging toddler was really starting to get to me.
Then I remembered that I needed to look at what was good today, right now.
Right now I have a good relationship with my daughter. The reason I chose the path I'm on right now is because I wanted that.
My other goals are on my priority list, but I only have a set amount of time to build my daughter up, construct a good relationship with her, and give her a secure base to hold on to when she approaches the world on her own.
So we left the house, and instead of gritting my teeth, I sang a song, I made faces at her in the mirror. I took her to the park. We played and ate. And when she insisted that she did not want to leave the park even though she was bleary-eyed and yawning, instead of getting angry, I held her close and whispered in her ear as I walked quickly to the car. There have been way too many screaming and struggling trips to the car lately.
So what's my good enough? It's always changing. I realize that. But for right now, today and tomorrow and the next couple of years, my good enough is to have a thriving and healthy relationship with my daughter. It's hard for me because I didn't/don't have that. I don't have a good model. So I need constant reminders and I have to read a lot of books to help me along this path.
As she gets older and more independent, I'll have time for other things.
But for now, that's my good enough. The rest of the world can wait. Every day when I get up and I spend time with Annika I remind myself that I'm doing this for a reason.
What's your good enough?
Martha is an attached mama in Austin, Tx who blogs regularly at www.momsoap.blogspot.com