It does not seem to matter what kind of discipline, direction (or redirection), or discussion I use with my son he refuses to remain seated while at the table. He has just recently started stacking all of his toys on the table and climbing on the long bench that we have drawn up to the side of the table. That is the only thing long enough to hold 10+ people at the dinner table; of course since they are benches there are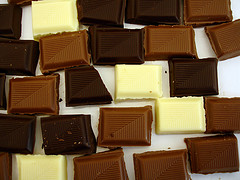 no backs. He has now fallen off the benches multiple times and I have tried everything to keep him from standing on them.
He does fine while on his knees or sitting, but once again tonight he just had to stand on the bench and off he came, again. This was one of the harder times that he has landed and when I picked him up he continued to breath in and in…before passing out. He has done this before but even though my logical brain knows that he will breath again for one tiny instance I see my world without my child in it. For one brief moment I feel the terror of losing him and then he came to.

I can breathe again. I don't even realize that I have been holding my breath as well, begging him to breath, willing him to take a breath. When he came to he was white as a sheet and very clingy. My mom checked his eyes to see if he had given himself a concussion. After the initial assessment he seemed to be ok, just very limp. His grandma cheerily asked him if he would like some chocolate; that brought him right 'round. The next minute he was eating chocolate and chatting away, once again eyeballing the benches.
The lesson to be learned in this was for me. My husband recently started school. He is taking EMT classes and for the next four months we will not be seeing as much of him as we would like. He will be very tired between work, school, and clinical training and we will lose many of our weekends together. I know that this is a good thing; this is a great opportunity for him, but it seems to have knocked some of the wind out of my sails.
I am more tired. I don't get as much help with our son. I am hauling the wood now so he has study time. Of course he is helping wherever and whenever he can, it is just less than it was. I am receiving less attention as well. The last couple of days have found me in somewhat of a limp state. As I watched the whole scene with my son today I awoke a bit. I saw my piece of chocolate. I saw every single precious day with my son and our time together as a sweet gift. I thought of the things that I am pursuing and the passions I am developing, the writing I want to get done, and I realized that I can I sit here limp or I can get up and eat the chocolate.
Pass the chocolate please!
Jasmine is a co-housing, home birthing, missions minded, community living mama with a passion for fierce writing, she blogs!
Photo: net_efekt