We've got a big idea for AP Month this year, but it depends on a collaboration with you – and all AP families!
Let's build a photographic image-base of "harmony" together  – and share with the world!
The AP Month theme this year is "Word Power: Communicating for Connection" because we're working toward building an antidote to the levels of global unrest, conflict and strife that saturates the media and, for far too many of us, is a daily reality.
Our AP Month theme this October focuses on how we aim to live and reflect the possibilities of a better way of life. We want to dig into the practicalities that give rise to more idealistic situations.  What can  we do  – and what do we already do – to live in harmony each day?
In gathering a photo-collage of harmony, we hope to inspire individuals, families and other organizations to continue the idea.
Guidelines to su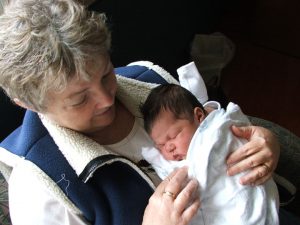 bmit your photos for consideration:
Send your photos to to apiphotos@attachmentparenting.org.
Email subject should read "2016 AP Month photo event"
Include your name, mailing address, e-mail address, and phone number at the beginning of your message.
Subjects in your photos need to give their permission to use the photo for these purposes.
Preference will be given to personal, candid photos.
There is no fee to participate.
Submissions can be any size, black-and-white or color, and should be attached to the e-mail message as a JPG or TIF.
Photos are reviewed for theme before they appear. Only one submission is necessary.
 Contest opens October 1st 2016.Please "Heart" your favorite photo. The prize is the community that we build together, and we may use your photo in one of our publications!
Contest already finished.