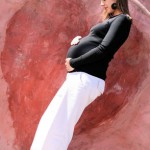 I hired a doula for my third child's birth. After an early preterm birth with my first and a medically necessary Cesarean with my second, my third baby was on track to be my first, and only, normal childbirth experience. I was pulling out all the stops, too — aiming for an unmedicated labor and a VBAC (vaginal birth after Cesarean). I knew in my heart of hearts that having a doula was the best chance I had to reach my goals, what with the Cesarean surgical team waiting outside my hospital room's doors "just in case," as the VBAC agreement with the hospital read.
My doula made all the difference. Not only did I reach my birthing goals, but I also got to hold the only one of my 3 babies for the first time after birth. He was delivered and placed immediately upon my chest, and I was finally able to call the shots with one of my newborns, such as when he would be removed for weighing and bathing. I had no say with either of my first two babies, and I credit my doula for giving back control of my birth experience to me.
Another person I need to thank is someone I've never met and who never knew me: Dana Raphael, the subject of this week's featured article from The New York Times, written by urban affairs writer Sam Roberts.
Dana, 90, passed away Feb. 2 at her home in Fairfield, Connecticut, USA. She was a medical anthropologist who studied under cultural anthropologist Margaret Mead. The women cofounded the Human Lactation Center in Westport, Connecticut, USA, in the 1970s.
Dana was more than a student, being among the first scientists to challenge formula companies on the link among formula use and high infant mortality in developing countries. She went on to successfully pressure formula companies to educate women in third-world countries that formula should be used as a supplement to, not a replacement of, breastfeeding.
Dana also promoted breastfeeding here at home in the United States, seeking a way to restore the intuitive breastfeeding support lost to mothers of her generation. She summed it up well in an interview with The New York Times Magazine in 1970:
"When Grandmother walked out of the nursery and took up painting and golf, out with her went the whole cultural tradition of pampering mother along with baby. No one is there to tell her how to hold the nursing infant, how long to keep him suckling or how to care for uncomfortably full breasts or irritated nipples. We prefer to leave the responsibility to medical authorities, usually males who are uninformed about the nonmedical aspects of breastfeeding."
Perhaps her most pivotal contribution to breastfeeding support came in 1969 when her research gave her the idea of the "doula" — a term that Dana is credited with coining and which is derived from the Greek word for "female servant." From then on, Dana advocated for the use of doulas to guide mothers during and after childbirth with the goal of more successful breastfeeding.
So it is because of Dana's efforts half a continent away, 40 years before, that my doula was able to give me a truly healing and transformative birth experience — not to mention, doulas around the world now doing the same for countless other women, giving them and their babies the best start in bonding and breastfeeding and a secure attachment relationship.
We all owe Dana Raphael a moment of gratitude for helping to change the landscape of childbirth and breastfeeding support and continue to push the Attachment Parenting movement forward to where it is today.
**Photo source: Free Images.com/agastecheg